Event Banner Flag Benefits
Custom Event Banner Flags
Event Banner Flags have become an essential event marketing aid for a good reason. Event banner flags are more than just a piece of fabric on a pole – these versatile products are quick and easy to setup, can be used at indoor and outdoor events, and create an immediate visual impact.
---
This is why we include our sports marketing  event banner flags as part of our sports event marketing kits. Not only do they look great, but they also provide the following benefits: 
Outdoor Event Marketing Décor
Can be used anywhere, quickly set up, and easily transported
Reusable Marketing Pieces
Quality event banner flags are created with washable and waterproof fabric – keeping your colors and graphics looking sharp.
Eco-Friendly Branding
Event banner flags are printed on recycled fabrics and with water-based inks.
Impactful Marketing Pieces that Last
All materials used are UV resistant. Rain or shine, your event banner flags will continue to make a lasting impression.
---
Awesome Outdoor Event Flags Extra
Be sure to ask about our custom event banner flags. Our printers can handle any type of size event banner you can imagine! If you are interested in seeing an example, you can start by checking out our custom event banners section.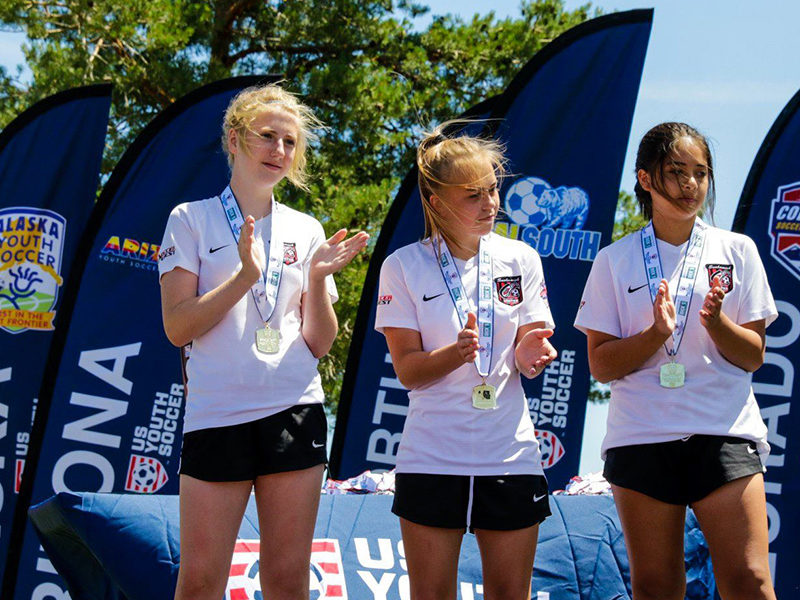 Event Banner Flag Types
Large outdoor event banner flags make a distinct impression. Here are some of the most common types of Event Banner Flags you'll see at festivals, sporting events, tradeshows, concerts, and more:
Feather Banners
also known as Feather Flags or Telescopic Banners, are ideal for making a striking visual impact when advertising your brand. Feather Banners are great for indoor and outdoor use and can be used either individually or in a cluster. They are made with the highest quality materials and can be easily set-up in minutes.
Wing Banners (Sharkfins)
Wing Banners, also known as Sharkfin Banners, are great for indoor and outdoor use. Wing Banners have a unique shape to ensure that your brand is visible from any direction. Combined with premium quality materials, the Wing Banner will make your brand stand out every time from any angle.
Starting as a small idea in 1997, the flying banner revolutionized the branding industry and is still one of our flagship products. We developed this unique product to allow for brands to stand out and be printed with bright designs, which make for a strong visual impact.
---
Awesome Outdoor Event Flags Extra
Unique shaped event flags that are paired with other event marketing pieces create a visually stunning effect. Consider an event tent, or a event step-and-repeat for selfies, or a golf event marketing kit if you are planning a tournament. The right combination can create a big impression.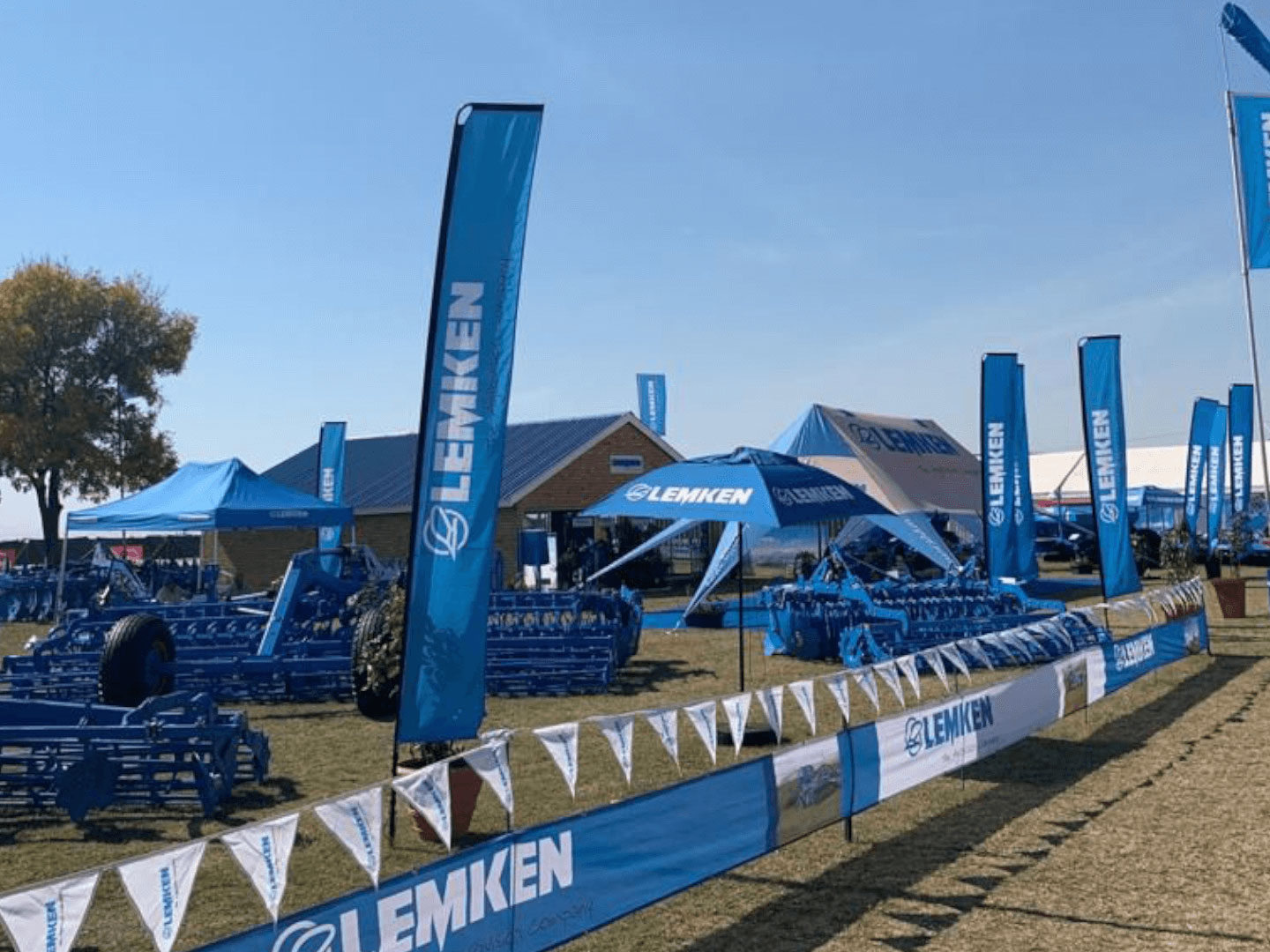 Event Banner Flags for Quality Branding Like the Big Companies
Outdoor Event Marketing Come to Life.
Never underestimate the power of first impressions! Imagine that your customer is being introduced to your brand for the first time. How your brand is being represented will have a lot to say about your company. Branding is an investment and an extension of your corporate identity and should be viewed as such. This is your customer's first emotional connection with your brand. Think about it… 90% of the time your customer interacts with your brand on a visual level before they even commit to any product or service offered, so why risk a negative impression by tying it with poor-quality branding?
We believe your brand is your most valuable asset. When thinking about your brand, and buying an event banner flag, consider:
Cheap Banners Flags Are More Expensive. Buying cheap Banner Flags diminishes your brand's value and image. The inferior quality means you'll probably have to replace it sooner than later and will end up costing you more money over time.
Event Banner Flag Quality Is Easy to See. You want to select products that have merged the element of value, ease of use, durability and aesthetics into high-quality products that enhance your brand's image.
Environmentally Friendly Event Banner Flags. If you are going to do something outdoors, showing that your brand is eco-friendly is an especially popular way to make you stand out in today's market. It's also the right thing to do! Select choices that use recycled materials and water-based inks to reduce carbon footprint.
Awesome Outdoor Event Flags Extra
Event flag banners that stand tall and flap in the wind bring your logo and branding efforts to life. Event flag banners create a dynamic presentation that can be photographed, shared, and go viral if done right. It's worth the investment!
Well, we feel the same applies to branding and the brands we are entrusted with. Our objective is to ensure that the brands we work with, receive the very best the industry has to offer."
Quality has been and always will be key for us at ExpandaBrand. We respect the investment that companies put into building and curating a consistent brand identity. That is why we go to such great lengths to ensure that our industry-leading products provide a dynamic impact and deliver an experience that audiences will not forget.
If you have any questions about event flag banners, event tents, or any other outdoor marketing solutions, contact us anytime.