ExpandaBrand's aptly named Ex-Star branded tents are sure to be the "star of the show" at your next event. When you need branding impact, the Ex-Star is the answer. A massive branded event tent, that will ensure your brand is the center of attention.
Their unique and functional design offers both eye-catching branding and loads of shelter.
Our range of Ex-Star tents come in 45 Feet (Regular) and a massive 60 Feet(Jumbo) span. Ideal for brand domination. The below infographic illustrates how the regular and jumbo Ex-Stars measure up against our standard tents.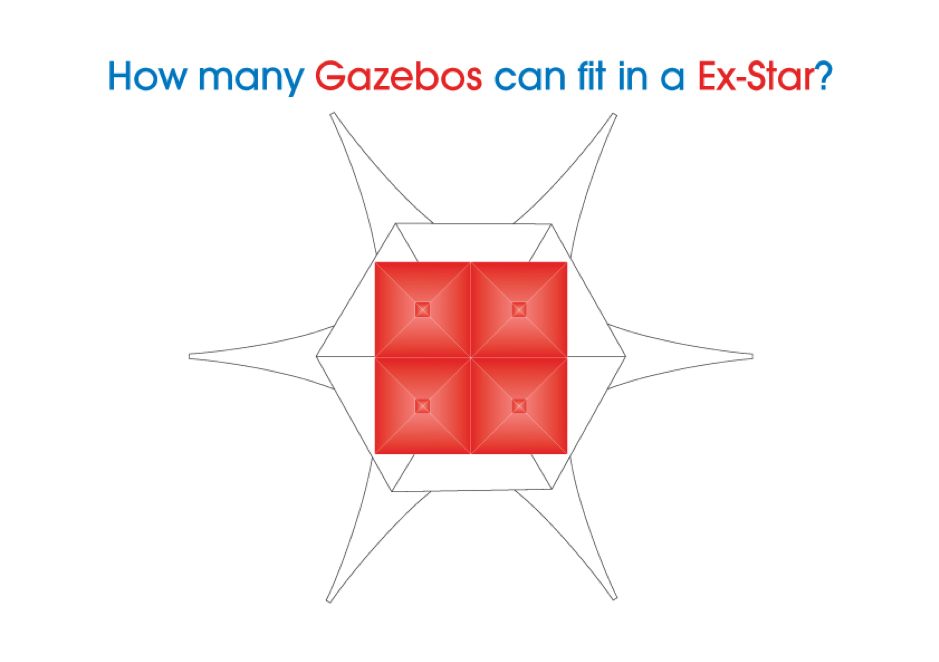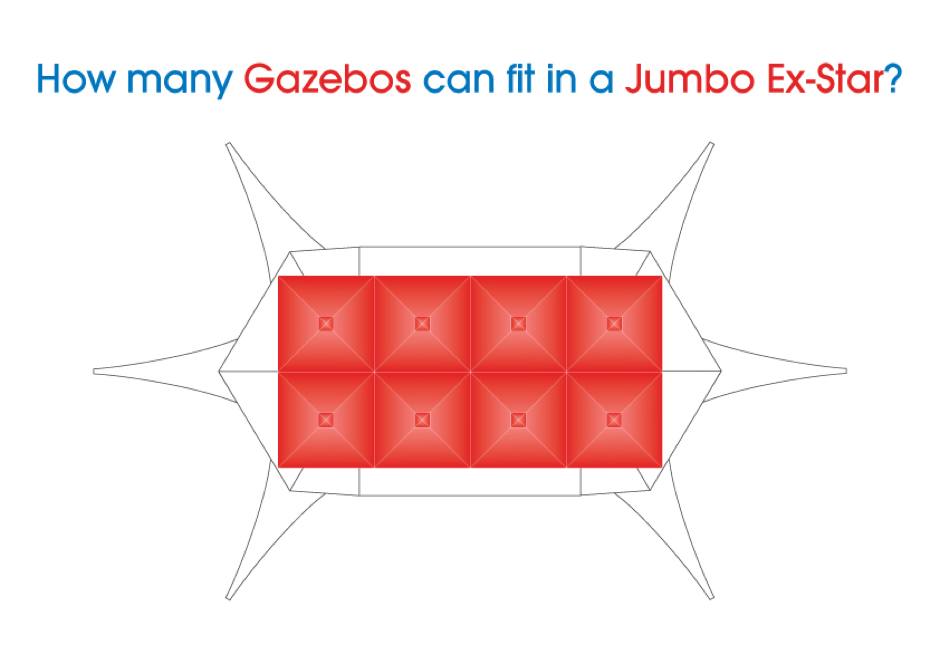 The
Ex-Star
branded tent is made from high-quality polyester which is supported by a central pole and secured by ground pegs. We utilize only the best printing technology and inks available to ensure that your branding shines brighter than the Northern Star.