The First Tee is a youth development organisation introducing the game of golf and its inherent values to young people.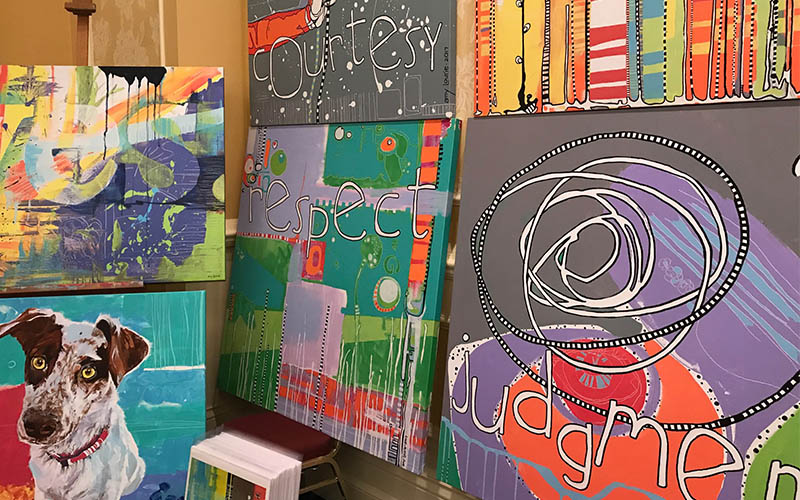 These paintings are done by a lady called Aimee, who came over to me and we started chatting. She is an artist who also works with a First Tee chapter in Florida. She incorporates the nine core values into original paintings, which I think is very clever!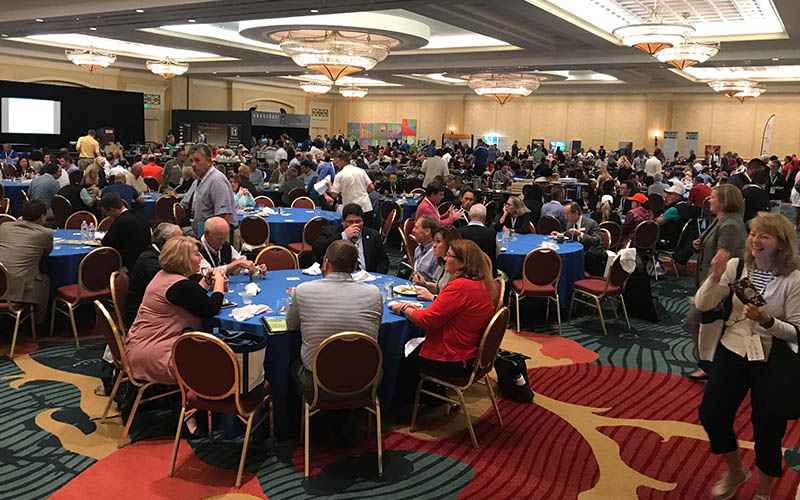 The hall we were situated in was very big and the attendees flooded in at every meal time. They had to walk past our table as we were right at the entrance and so we got a lot of traffic and love. It was wonderful to finally get to meet so many people we had been speaking to for years. It was like meeting old friends!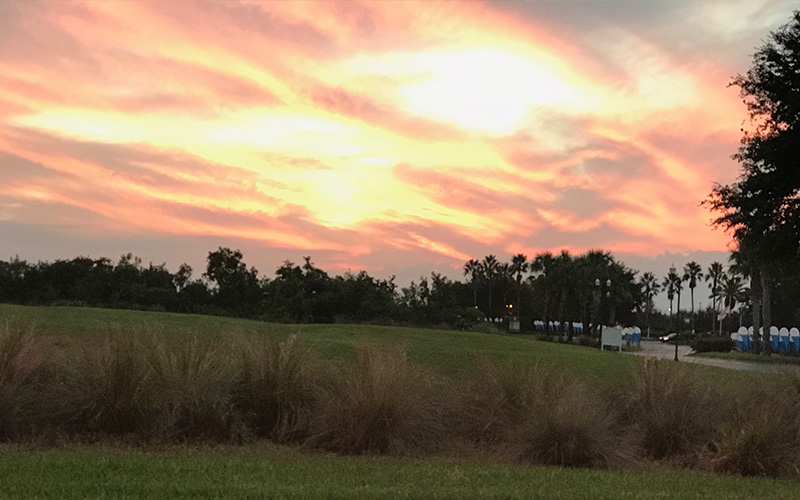 Of course we were very excited to see all our flying banners at the entrance upon arrival and it was perfect as the sun was setting and the drive up that entrance was gorgeous.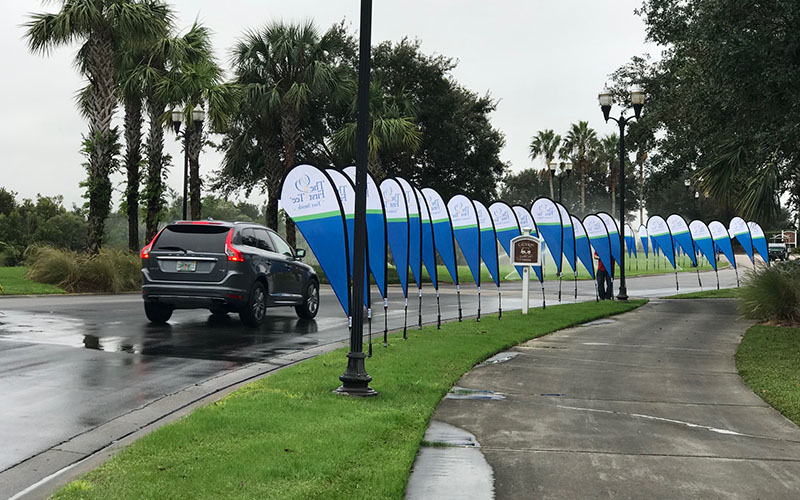 Enhanced of course by our beautiful banners. We met lots of new contacts from all over, even Japan, Korea and Hawaii.
The show was an overall great experience and success for us and we are confident our relationship with this wonderful organisation has been strengthened, – we look forward to the future!
---
Written by : Belinda Queenan – ExpandaBrand Sales Rep.